Pasta Competition [UK ONLY]
Mums and Dads! 
From 1st September to 31st October 2020, show us your cooking talent and enter the "Pasta Competition"!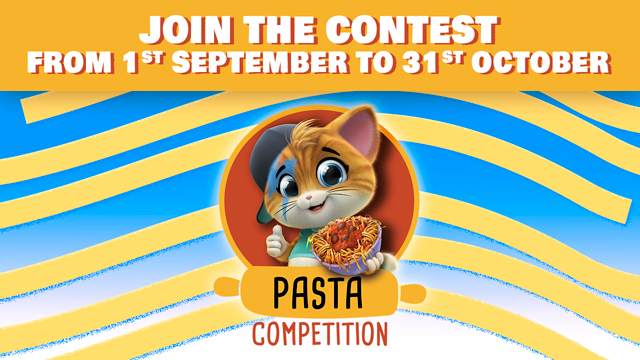 Joining is simple and fun: make your own version of Granny Pina's pasta (or any other pasta recipe) with your little ones and take a picture of your final dish.  
Register below, fill in the form, upload the picture and describe your recipe in the dedicated section. 
The author of the most fun and original dish will win a final super prize: a trip for the whole family to the Italian capital of pasta... Bologna! And the runner-up will be awarded the meowtiful kitchen of 44 Cats.
If you want cat-tastic advice on how to make your super recipe, click here and watch the tutorial video by Benedetta Rossi, the most popular food blogger in Italy, helped by Lampo, Milady, Pilou and Meatball!